Well, friends, it appears my plan to post more often by giving myself a break from commenting did not exactly fly sky high. Here I am over a month since my last post and I find myself entirely out of the blogging rhythm.
There's so much I need to catch up on that I find myself opting for the 'all or nothing' plan. Which sadly tends to fall heavily toward the 'nothing', if you know what I mean. Making plans for getting caught up on everything simply has a tendency to paralyze a person and then there's nothing for it but to do...nothing at all. (I'm quite good at that, I have to admit.)

But anyway, I'm here today to write something.
And something today I shall write.
~Work~
Work. Jobs. Working at my jobs. You get the picture. I've been doing a lot of that recently. Not that to some of you it would seem like all that much probably. I mean I only work around twenty hours a week on average, which isn't all that much really, but to me...whew! It wears me out!

I will keep this brief because you're probably super tired of hearing about this never-ending job saga of mine. And super confused too over all the different jobs I keep mentioning. (By this point you probably haven't a clue whether I'm working at MacDonald's or starting a career in nursing!) Well, it's true. It has been crazy. Quite a jumbled, confusing mess at times really. But thankfully I think I'm finally beginning to settle into my jobs a bit more, so hopefully I will be staying put for the foreseeable future.
Allow me to fill you in quick. Last you heard I was working two jobs. One at a Retreat Center and one at a local café. Well, since then I've gotten another job. I am now also working at a small motel which is actually right across the street from the café. The people who own it attend our church so that's how we got connected. (Also my older sister works there two days a week which is what gave me the idea to apply in the first place.)
I am not, however, working three jobs. Though you may have thought that was the case, due to the fact that two jobs plus one job does usually add up to three jobs. Isn't that right? Well yes, but you see I quit my job at the Retreat Center so now we're back to two. *grins at my superior math skills*
It was kind of sad leaving the Retreat Center, but at the same time I think it was the right move. They were cutting back hours anyway so it was a logical time to do it and working three jobs would have been ridiculous!! One of the main reasons for this change was because I wanted a more consistent schedule, and so far that's been working out pretty well. I am now working Wednesdays and Thursdays at the café and Friday and Saturdays at the motel. Plus occasional Sundays at both places.
I still fret about having to go to work some days. *Insert my family rolling their eyes at me* But look! That's just something we're going to have to learn to accept, okay? Because honestly, what person in their right mind would actually prefer going to work over staying home? Like really! (Okay, I know there are some that would, but I just happen not to be one of them. Call me lazy if you want. I prefer to see it as the result of a higher and nobler calling. People put a lot of effort into making homes comfortable and pleasant. Somebody ought to be enjoying them!)
Alright.
I started a new book recently, and as usual I've been taking my sweet old time getting through it. I'd like to share a snippet with you because when I come across something witty I like to share it. And this was definitely witty.
This is from the book Sylvie and Bruno by Lewis Carol (first Lewis Carol book I've ever read). And here's a quick background on the scene: My Lady's obnoxious son has just been bodily removed from the room by the Lord Chancellor...without my Lady's knowledge. The rest is as follows.
"But where is my precious child?" my Lady enquired, as the four took their seats at the small side-table devoted to ledgers and bundles and bills.
"He left the room a few minutes ago--with the Lord Chancellor," the Sub-Warden briefly explained.
"Ah!" said my Lady, graciously smiling on that high official. "Your Lordship has a very taking way with children! I doubt if any one could gain the ear of my darling Uggug so quickly as you can!" For an entirely stupid woman, my Lady's remarks were curiously full of meaning, of which she herself was wholly unconscious.
The Chancellor bowed, but with a very uneasy air. "I think the Warden was about to speak," he remarked, evidently anxious to change the subject.
But my Lady would not be checked. "He is a clever boy," she continued with enthusiasm, "but he needs a man like your Lordship to draw him out!"
The Chancellor bit his lips, and was silent. He evidently feared that, stupid as she looked, she understood what she said this time, and was having a joke at his expense. He might have spared himself all anxiety: whatever accidental meaning her words might have, she herself never meant anything at all.
Now you know the kind of thing that strikes me funny.
We had a grand old Thanksgiving celebration this past Thursday. My one brother whose living out of state now wasn't able to make it home, which was sad, but we had everyone else together including my married siblings and their families. All told, 21 people. It felt like a real celebration especially as my other brother--whose been away at Marine boot camp for the past three months--arrived home just in time to celebrate with us. :)
We had a lot of food of course, and we estimated that the turkey was about 30 pounds. Did NOT eat the whole thing though. We're not such huge eaters as that.
Family is the best!! I am so, SO grateful for mine!!
~Watching~
~Get Smart. This is the currently popular TV show in our house these days. Funny though. We were watching a lot of Get Smart last November, too. (I remember because it was a huge distraction from NaNoWriMo.) You may be interested to know that it's just as much of a distraction this time around. And just as entertaining. :)
~All Creatures Great and Small. This one is sort of an ongoing thing. We're currently working our way through the first season for something like the third or fourth time. Great show!
~Ma and Pa Kettle Go to Town. Watched this last Saturday night. Hilarious! (And my brother has since been perfecting his "Pa Kettle" voice, which has proved to be quite amusing.)
~Boy Meets World. Started watching this show at my brother's house several weeks ago. It was a lot better than I was expecting! I'm looking forward to seeing more.
~Beauty and the Beast. You know what I mean. That new live-action thing that came out recently. Yeah, that one. My opinion of it? Well...it wasn't bad, but it was kind of lame, too. What do you say to my writing a review of it? (By which I mean, a post where I lay into it and criticize everything I can lay my hands on? Good idea? Let me know in the comments! :) Heehee.)
Alright, so the title of this post. You may have noticed that I said something about some possibly exciting news. Well, are you ready for that? (No skimming ahead now. Read things in order. That's the way it must be done!)
(Patience my friends.)
To begin with...
(Don't read so fast. Good things take time, you know. Good news will keep and all that.)
Okay. I think I'm ready for this...
*clears throat*
....
*shifts about in chair*
...
*looks sheepishly and nervously about*
....
*blushes*
....
Alright fine! I'm doing this!
....
My dear friends...
W
hat if I told you that it hasn't been just my jobs that's been keeping me so busy lately?
What if I told you that I've been absent on far more pleasant business?
What if I told you that this has been one of the most whirl-wind, exciting months of my life?
That I have in fact met someone?
A very special someone.
A young man who I just might be a little bit in love with and who's the sweetest, kindest soul imaginable. And whose become my very dearest friend.
What if I told you that...I'M IN AN OFFICIAL RELATIONSHIP AND THINGS ARE MOVING ALONG SUPER QUICKLY?!
There could be wedding bells before too long. (Maybe. Who knows?)
Wait for it...
What if I told you all that?
Would you believe me?
Or would you simply remember that I'm a chronic joker?
Who has no business being a part of civilized society.
Yup. It was a joke, people.
I don't have a boyfriend.

Not even close.
But HAHAHAHA! Wasn't that a marvelous gag?
I totally pulled that one over on you didn't I?? Come on now. Tell me you didn't squeal a little and get all excited at my "news"?
Congratulate me on my cleverness!! Aren't I so very funny today??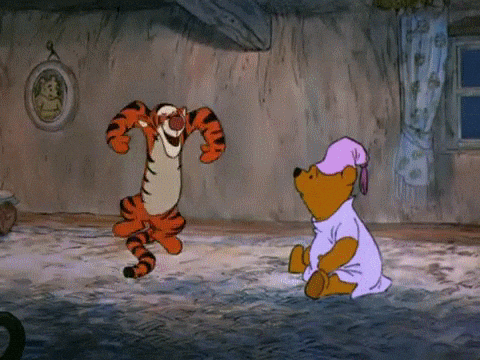 La-la-leelalee. Miss March is so very funny!
(Okay. I kind of get the feeling that you're all glowering at me right now.)
Don't look at me like that.
Can't a lonely single girl have a little fun with her lonely single state?
I thought it was
fun.
Alright.
I'm ashamed of myself.
Punish me, please! Shoot me. Kick me. (Only you can't because you can't reach me, mwahaha!) Banish me forever from the blogging world then! I deserve it.
Good-bye.
*waves a sorrowful and "last" farewell*
*but really just goes off chuckling*